User-friendly product management tailored by Light Gallery.
About
Light Gallery is a retail organisation that forms part of Signify Belgium. Light Gallery is a top destination for customers looking for atmospheric lighting and matching fixtures.
In addition to an extensive and innovative collection of brands and quality products, Light Gallery offers consultation for all kinds of lighting projects. Thanks to years of experience and a wide variety of projects in homes, businesses, restaurants and shops, they have evolved from a simple lighting shop to a reliable partner that brainstorms with its customers to offer the best lighting solutions.
Light Gallery strives to assist you as best as possible through a personalised approach. To achieve this, Light Gallery has set up concept stores with an emphasis on product experience. Several 'experience' rooms in the shop help customers make the right lighting choice.
A few years ago, Light Gallery implemented a new ERP system. It met the required standards for product creation, but wasn't ideal for product management.
Light Gallery was confronted with cumbersome processes for changing, improving and expanding product information. The management of the product portfolio was anything but user-friendly and resulted in an inefficient product management workflow.
Moreover, the link to multiple external systems (e.g. webshop) caused numerous difficulties. The need to find a solution for both problems became a priority for Light Gallery in order to expand digitally.
Challenges
Little structured product management
Cumbersome processes regarding product information
No reliable links with external platforms
Advantages
Qualitative connection between product management and digital screens in the shop
More and better targeted website visitors
Strong decrease of product-related issues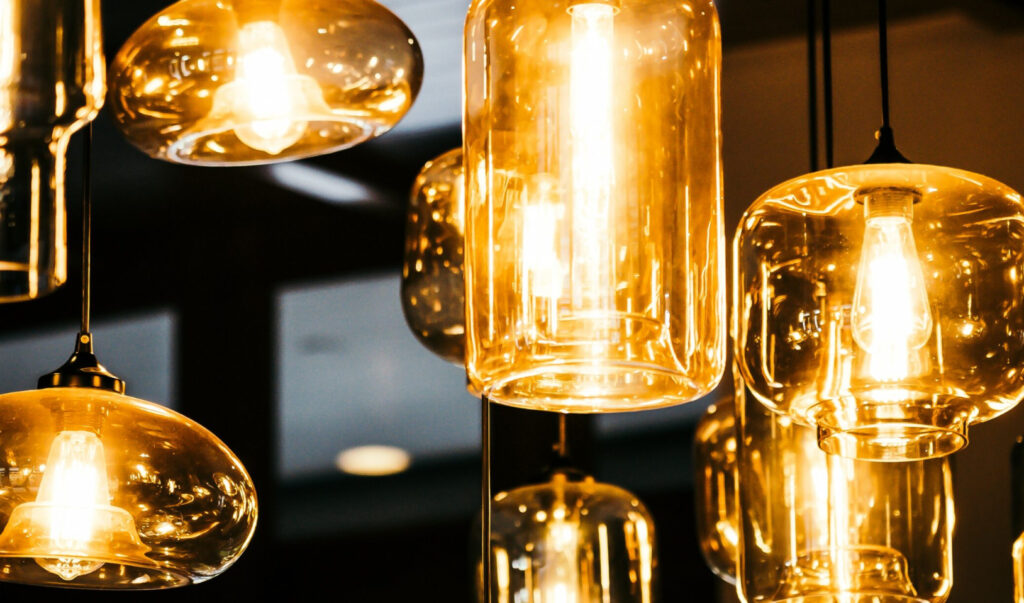 The search for a PIM system
Light Gallery coordinated its needs and issues with different vendors and implementation partners. Induxx capably demonstrated a possible pathway and solutions with the presentation of a use case. Many of the strengths of Akeneo PIM were highlighted by Induxx. Further discussions with Akeneo as the vendor also confirmed our decision to go with Induxx as the most experienced partner.
It soon became clear that Akeneo was a solution that could benefit every retail organisation. The very convenient user interface that can be adapted to the specific needs of the relevant retail organisation was the decisive factor for going with Akeneo.
Progress of the project
Induxx continuously strives for first-time-right principles. In order to achieve this, a phased approach with clearly defined milestones was chosen. This way, adjustments and optimisations can be made in time, if needed.
The steps taken were always characterised by achieving the highest possible user experience through user-friendly digital interfaces. With Akeneo PIM's assistance, Light Gallery is now able to implement digital screens that offer more product experiences to customers. For this purpose, Akeneo was set up as a centralised system where product creation takes place.
The customised Product Export solution, only with missing required attributes, ensures that Light Gallery can provide product information in an efficient way.
Furthermore, automated mass import and product linkage of image assets in Akeneo PIM was set up. This was done with the Induxx Azure connector. This allows Light Gallery to place and store its image assets in an easy-to-manage centralised environment and unlock them for different touchpoints (webshop, sales screens and creative department).
To complete the circle, a link between Akeneo and Shopware was set up to feed the website as well as the digital screens in the concept stores with the product information from Akeneo.
This last link was of great importance since only 25% of the assortment is displayed in the shops and the remaining portion of the collection must be sold through these digital screens.
Concrete wins after the PIM implementation
Thanks to a single centralised system and the realisation of comprehensive information management, the share of product-related questions, from consumers or shop assistants, has dropped by 60%. Furthermore, there is 25% more traffic on the website (compared to the same period a year ago) and an increase of 42 seconds in the time spent on the website.
Thanks to the implementation of Akeneo, the links with other systems and the improved product management process, Light Gallery is now able to deploy half an FTE (full-time equivalent) elsewhere over an annual basis.
Did this case pique your interest in Akeneo and would you like to receive more information? Don't hesitate to contact us. With the help of a short demo you'll know exactly what Akeneo can do for your company!